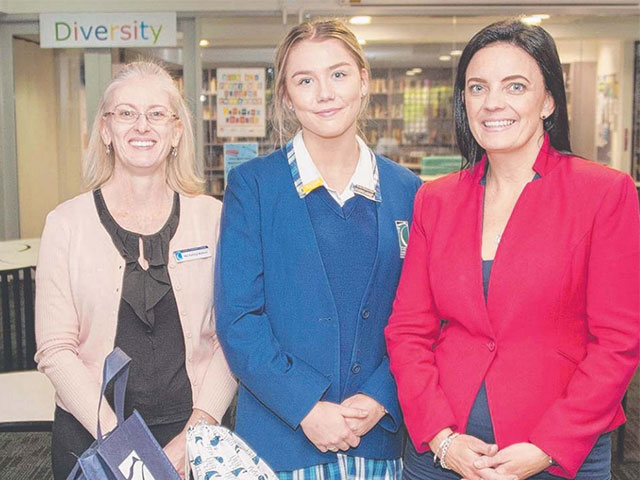 Six students from Year 12's Kenny House Homeroom have spent a number of months preparing donations and welcome-packs for victims of domestic violence at "The Haven", showing their passion for the survivors of domestic violence.
"We have been raising money for this initiative since November last year," house leader Georgia Wood said.
The students bought supplies with money raised which was between $1000-2000. George said that her fellow homeroom students planned out the items needed for the welcome packs and submitted the proposal to the principal, who then also offered input. The students spent the afternoon of May 1 filling 100 packs with carefully thought-out necessities such as shampoo, a hairbrush, toothpaste and deodorant.
George said it was important for the community to support facilities like The Haven. "We like to believe we're a sister school that looks out for each other and the community," Georgia said.
"With The Haven opening we thought it would be a good idea (to create welcome packs).
"For my school and my homeroom it was something small that we could do."
The Haven is a shelter for victims of domestic violence and was opened in Penrith by Stuart Ayres and Pru Goward on April 3
The shelter has 19 beds for families escaping domestic violence. Its $400,000 annual budget will be funded by the State Government through Women's Community Shelters and the community.
---
Credit to the Penrith Press for the original story & image.