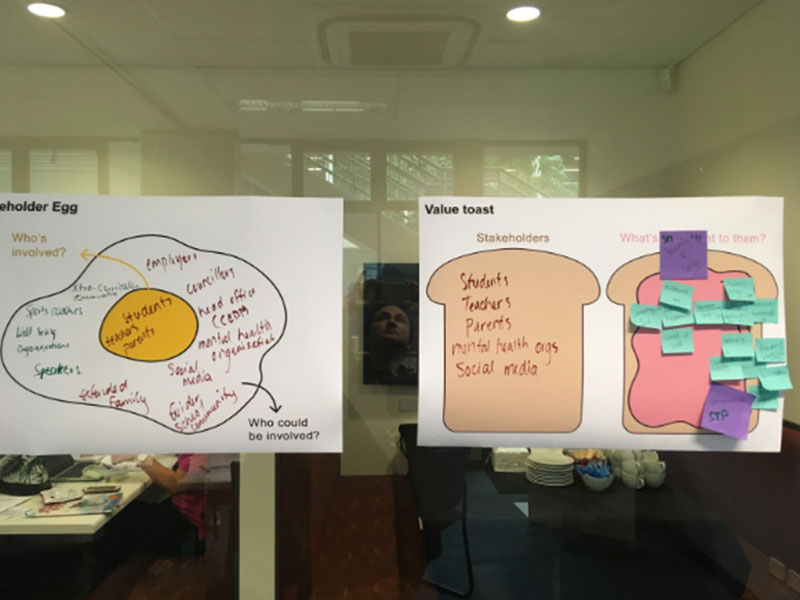 (Examples of how to engage stakeholders in the Design Challenge experience)
Design Thinking has been on the brain in Term 1 for teachers from Caroline Chisholm College, Glenmore Park and St Mark's Catholic College, Stanhope Gardens who have recently completed a design thinking training program.
Facilitated by the Faculty of Transdisciplinary Innovation at the University of Technology, a select group of teachers and learning leaders were introduced to design thinking as a framework to be able to run a design challenge project at their schools next term.
The project will involve students understanding the steps involved in human-centred design, which is being adopted by many large organisations around the world.
Catholic Learning Community of St Mark's Catholic College Principal Dr Peter Webster said education as we know it is changing rapidly. "This course has provided the enquiry model to develop new ways of thinking and learning,'' Dr Webster said.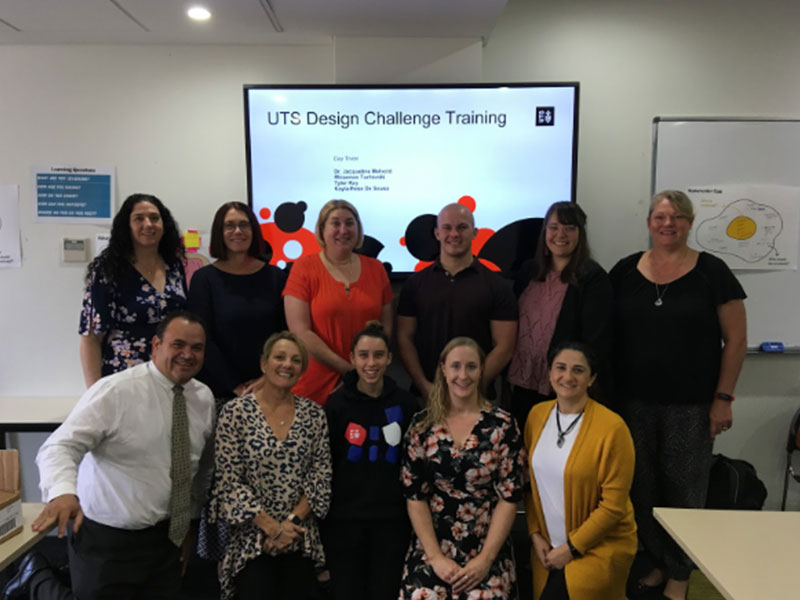 (Teachers and Learning Leaders from Caroline Chisholm College, Glenmore Park and facilitators from the University of Technology )
Catholic Learning Community Stanhope Gardens Director of Learning and Pedagogy Christina Luzi said she is excited at the possibilities of how she can transform education for today's learners. "It has made me question the role of the teacher, the learner and our curriculum in designing future learning experience,'' Mrs Luzi said.
Caroline Chisholm Assistant Principal Deborah Scollard said it is inspiring to see how design challenges can be authentic, real world and industry connected. "Teaching skills like this to kids is so relevant to them at this stage in their learning,'' Mrs Scollard said.
UTS worked with teachers across both schools to ensure the design challenge experience was unique to their community's needs.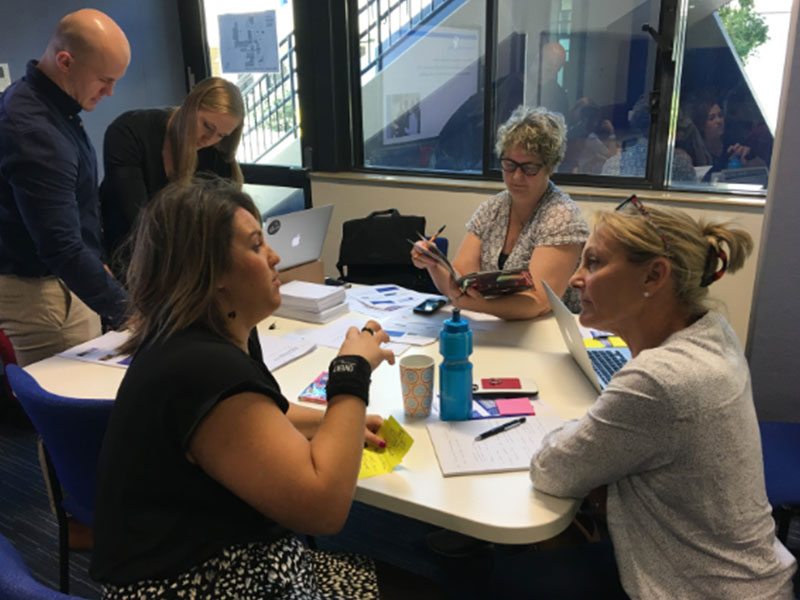 (Teachers brainstorm with each other over the Design Challenge Training)
Schools will use this training to implement a design challenge in their curriculum in Terms 2 and 3. The challenge will be a real world problem that is of significance to the school and their community. So watch this space…...