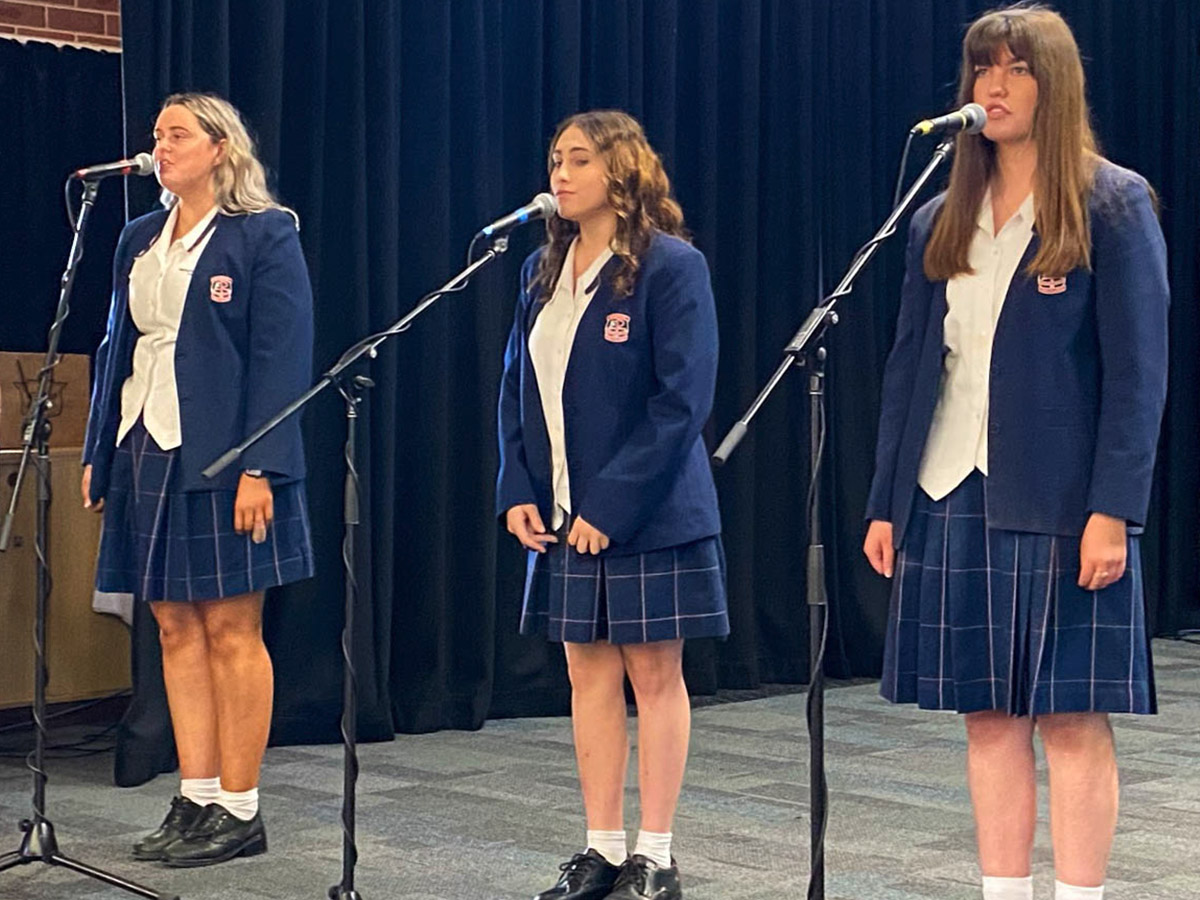 Penola student Mackenzie Brown (far left)
A number of Catholic Education Diocese of Parramatta (CEDP) Year 12 students have been recognised for their exemplary work in art, dance, music and drama through selection for various Higher School Certificate (HSC) showcases and events.
Penola Catholic College Emu Plains enjoyed amazing success with Mackenzie Brown selected for the ENCORE music program, Payton Sibary for the ARTEXPRESS exhibition and the trio of Rahul Wakaukar, Liam Furguson and Mikayla Morgan for the OnSTAGE drama presentation.
"Penola is extremely proud of the high level of success our students have achieved in creative and performing arts," said Julie Petrovski, Leader of Pedagogy and Instructional Coach at Penola. "It's so nice to see our students' hard work and determination acknowledged at such a level."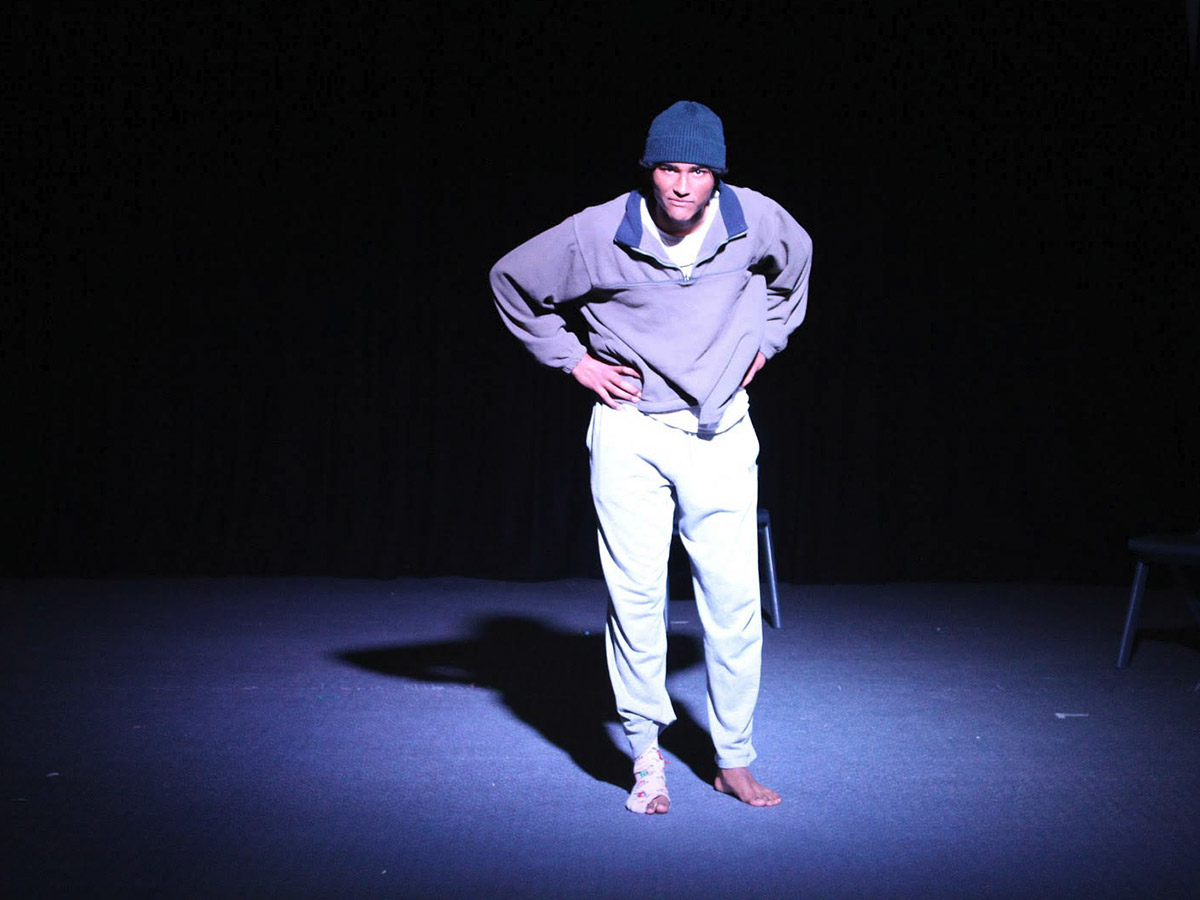 One of five Callbacks from Penola Catholic College.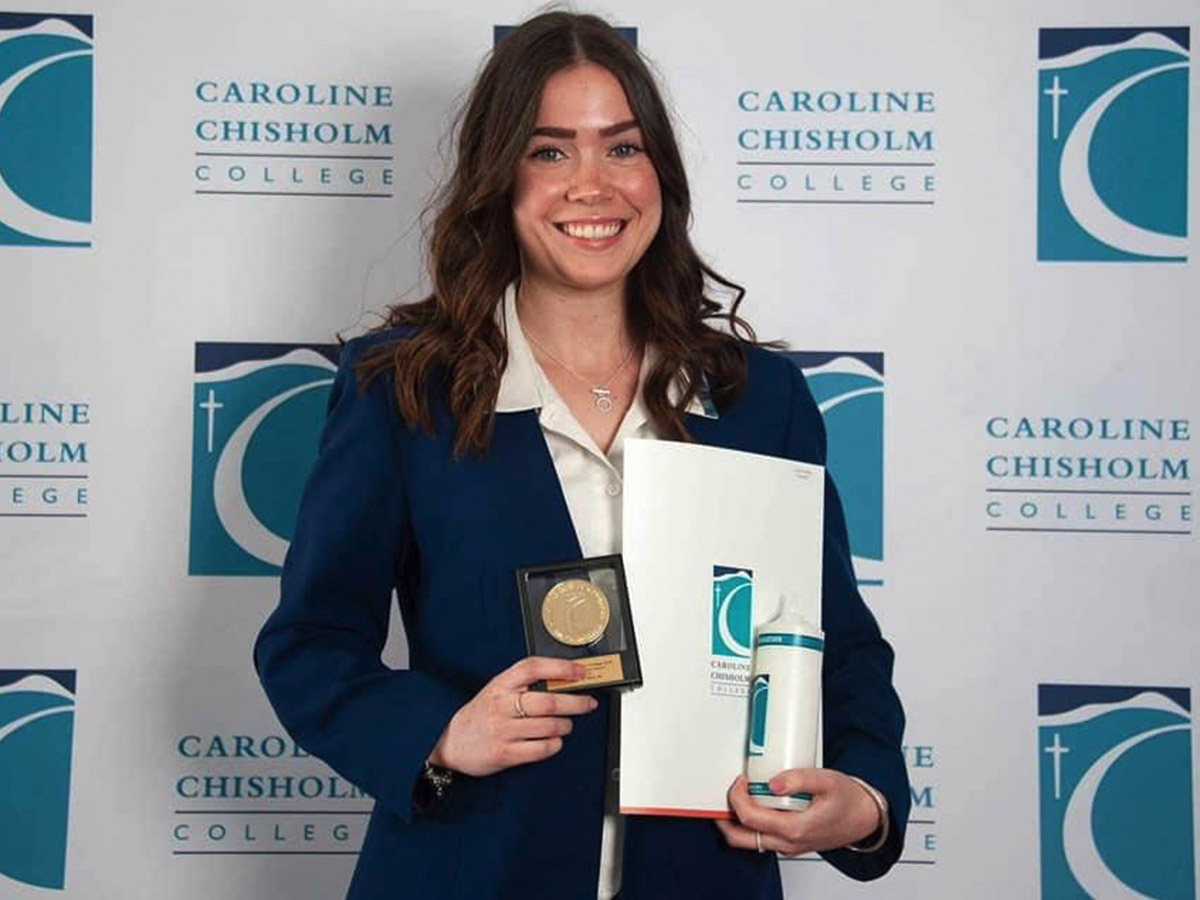 Lauren Paolini from Chisholm Catholic College.
Two Marian Catholic College Kenthurst students, Grace Dean-Haag and Courtney Griffen were nominated for the Callback showcase as was Lauren Paolini from Caroline Chisholm College Glenmore Park and Myah Ngige from Nagle College Blacktown South.
Myah's Callback selection couldn't have happened without her involvement in the CAPTIVATE cluster class which brings students together from various CEDP schools that are unable to run their own classes due to limited numbers. CAPTIVATE is the creative and performing arts program for CEDP schools.
"CAPTIVATE worked with Myah throughout her junior years and then when Nagle College enrolled her into the cluster class for stage 6 dance," explained CAPTIVATE Dance Teacher Melinda Omokaro. "It was a privilege to be able to reconnect with her through this program and help prepare her for her HSC where she achieved such outstanding results."
Penola Catholic College's Mackenzie Brown acknowledged the role of her small, close-knit class in helping her grow as a musician.
"When I received the call informing me of my invitation to audition for ENCORE, it felt like a dream," said Mackenzie. "Being nominated then selected has been such an amazing experience. Choosing music as an HSC subject was one of the best decisions I made and I'm so grateful to my teachers and classmates for all their encouragement."
Though this was Penola Catholic College's first HSC drama class for a number of years, three of the four students from the 2020 class were selected for OnSTAGE.
"This class of four have worked tirelessly to ensure their individual performances were completed to the highest standard possible," said Penola Drama Teacher Daniel Conway. "They fed off each other's momentum. I was blown away by the quality and hard work of these students."
Payton Sibary is excitedly awaiting news of whether her artwork has been curated in one of the ARTEXPRESS exhibitions.
"I realise now after a year of turmoil that my major work allowed for a continued sense of calm and focus," said Payton. "I loved working, experimenting, developing my major work and exploring my theme of Insomnia through photography."
Callback is a selection of outstanding performances and projects from HSC dance students based on their external HSC Dance Exam. Students are judged on their skill and control in the components of Performance and/or Composition.
Caroline Chisholm College student Lauren Paolini also relished being able to study dance as an HSC subject.
| | | |
| --- | --- | --- |
| | | I felt as though choosing a creative subject truly benefited me in my final year of school as I was able to take a break from the academics and heavy content of other subjects and clear my mind by doing something I love... Dance has been such a big part of my life and Caroline Chisholm has allowed me to continue enjoying my passion in a professional environment. - Lauren Paolini |
"We are very proud of the 2020 dance cohort and thrilled with Lauren's achievement," said Caroline Chisholm College Dance Teacher Brooke Hughes. "She has been a dedicated and self-motivated dance student for the last four years and demonstrated significant technical skills throughout this time."
Marian Catholic College Kenthurst Dance Teacher Sarah Curran leads an impressive dance program at the school and was thrilled to have not one but two students nominated for Callback.
Grace Dean-Haag and Courtney Griffen have been actively involved in the school's dance program for many years while also assisting in choreographing junior jazz and lyrical troupes and contemporary dance for students in younger years.
"Both girls are fantastic mentors for our junior dancers and have really assisted in maintaining such a strong and competitive dance culture here at Marian," said Sarah. "I couldn't be more proud of the mature and talented dancers they have grown to be."
| | | |
| --- | --- | --- |
| | | I've been dancing since I was four. Marian facilitated my love for dance from the moment I arrived in 2015 allowing me to pursue both my academic requirements and passion for creative arts. - Grace Dean-Haag |
| | | |
| --- | --- | --- |
| | | Doing a subject I love also took a lot of pressure off during my senior years. I always felt excited to try my best, helped me strive to do better and made me excited to come to school. - Courtney Griffen |
---
CAPTIVATE is the creative and performing arts program for Catholic schools in the Diocese of Parramatta.

Learn more about CAPTIVATE
---