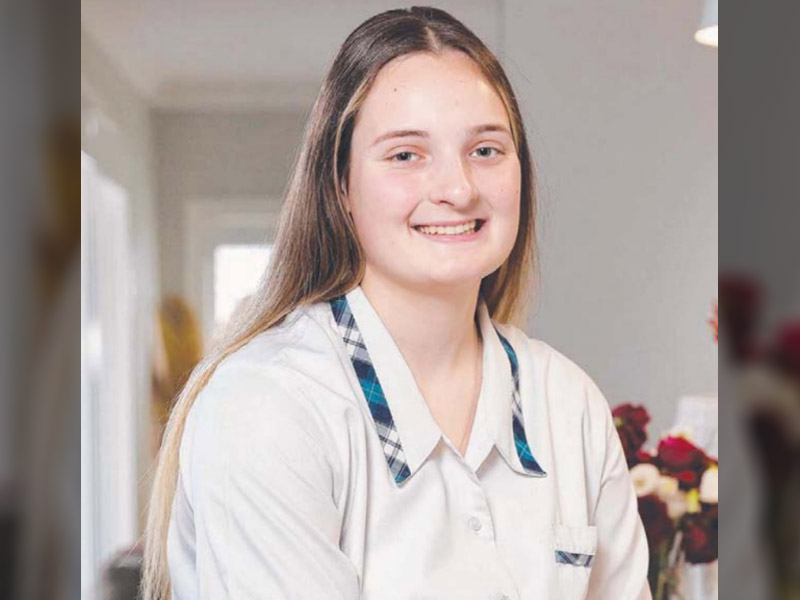 Imogen Scully received an offer frm WSU. Picture Credit: Richard Dobson.
There is almost one guaranteed spot at university for every three students sitting the HSC exams from next week as higher education institutions say they are making a record number of early offers to high school students because they have battled through lockdown.
A Daily Telegraph survey of the state's universities found 21,073 offers have already been made to students.
The biggest number of offers were made by Western Sydney University which has so far made 9000 offers under its HSC True Reward program.
One recipient was Imogen Scully from Caroline Chisholm College in Glenmore Park who was thankful to get an offer of studying a bachelor of Health Science at Western Sydney University.
"Now it is less stressful, I will still work hard for the exams next week, but it is just a bit of pressure taken off," she said.
"Receiving an early offer allowed me to recognise that my dedication and hard work towards my studies was starting to pay off and I felt like a weight had been lifted."