Keep up-to-date with all the latest education news from Caroline Chisholm College Glenmore Park.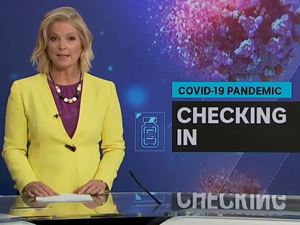 ABC News Sydney filed this special report for R U OK? Day where they talked to Caroline Chisholm College captain Ammaleah and CEDP Director Wellbeing Dr Greg Elliott about how students are staying connected and looking out for each other's wellbeing during the extended lockdown. Read more...
Categories:

NEWSLETTERS
Our College newsletter celebrates student's achievements, projects and upcoming events happening in the Caroline Chisholm Catholic learning community.
Learn More
SKOOLBAG MOBILE APP
For day-to-day operational matters, upcoming events, notices and notifications our primary parent communication tool is the Skoolbag Mobile app.
Learn More