Keep up-to-date with all the latest education news from Caroline Chisholm College Glenmore Park.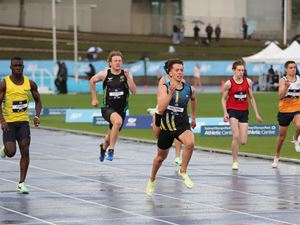 Gifted St John XXIII Catholic College student Sebastian Sultana is being heralded as a future Olympian and Commonwealth Games star after he and a number of other Catholic Education Diocese of Parramatta students produced amazing results at the NSW All Schools Championships recently.
Categories:

NEWSLETTERS
Our College newsletter celebrates student's achievements, projects and upcoming events happening in the Caroline Chisholm Catholic learning community.
Learn More
SKOOLBAG MOBILE APP
For day-to-day operational matters, upcoming events, notices and notifications our primary parent communication tool is the Skoolbag Mobile app.
Learn More