Learning at Caroline Chisholm College aims to equip students with the skills to be lifelong learners who are brave and resilient enough to undertake any challenge they are faced with.
The relationships between teachers and students promote a positive learning environment that allows students to challenge themselves and to think critically and deeply about the tasks they undertake.
The foundations formed in K-6 are continually built upon as students enter Year 7 and join their Connected Learning (CoLe) class where students are encouraged to work collaboratively on integrated projects from the Religious Education, English, History and Geography courses.
Students set individual learning goals across all of their subject areas and work with teachers and their peers to strive to meet their potential. Homework is a regular part of learning and is often used to prepare students for the next step in their learning. This enables the classroom to become an environment where critical thinking skills can be developed and where engaging, sophisticated discussions and debates can take place. It also enables students to apply knowledge to more complex challenges and for teachers to assess where learners are at so they can support and extend all students.
Feedback is the key to improvement so our teachers provide quality feedback to students throughout the learning process. Feedback ranges from informal observations and dialogue between students and teachers to formal comments on assessment tasks. Peer feedback is also part of regular teaching and learning practice at the college.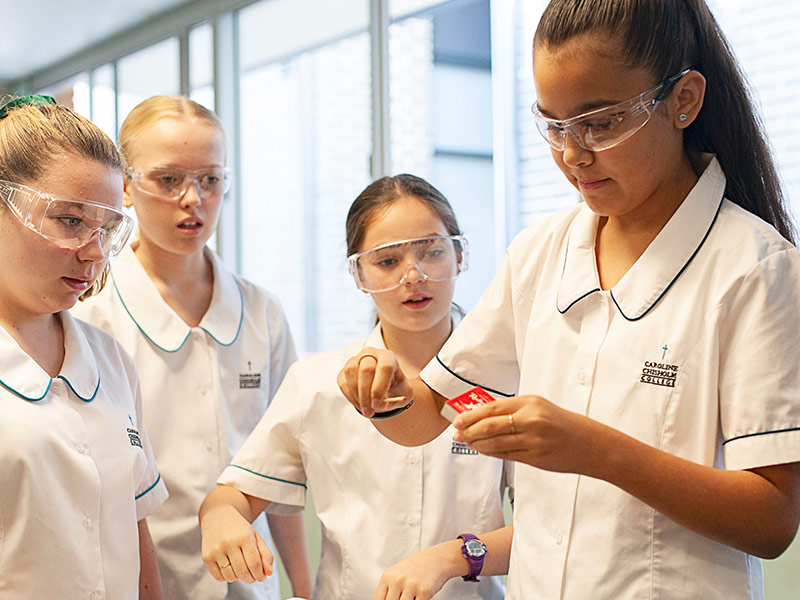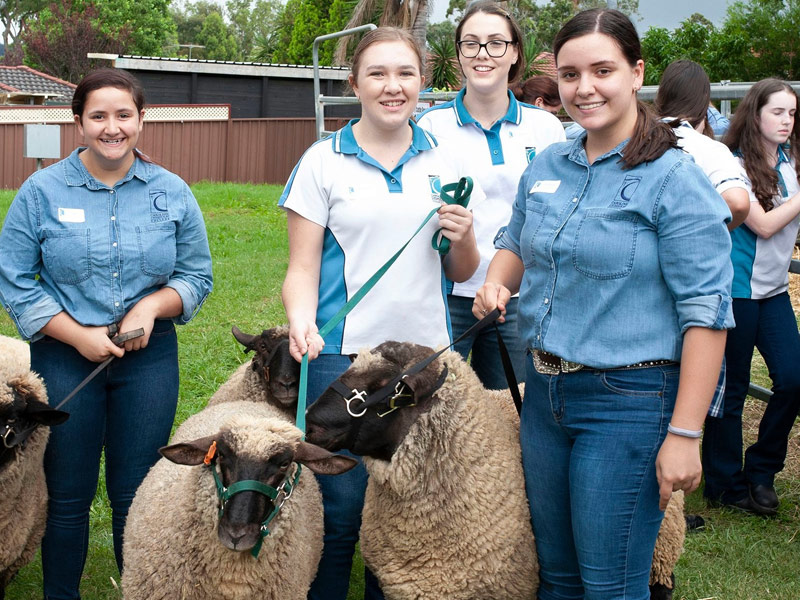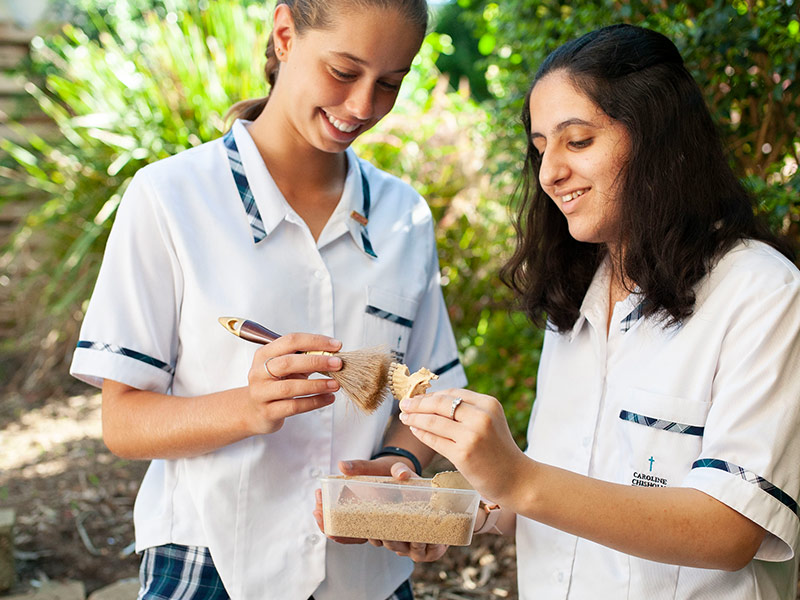 We offer a range of subjects across the key learning areas of
Religious Education
English
Mathematics
Human Society and Its Environment (HSIE)
Science
Personal Development, Health and Physical Education (PDHPE)
Creative Arts
Technological and Applied Sciences (TAS) and
Languages
The curriculum across all of these KLAs is differentiated to target the needs of diverse learners.
Learning at the college is supported by the use of technology where all students bring a device to school, providing them with access to knowledge from a wide range of sources. They are explicitly taught how to review sources of information across all subject areas and become more aware and informed about global issues. Furthermore, tools such as Google Classroom and Office 365 are used to give students access to quality learning resources at all times, and the ability to keep on track with their learning.